Our First External Researchers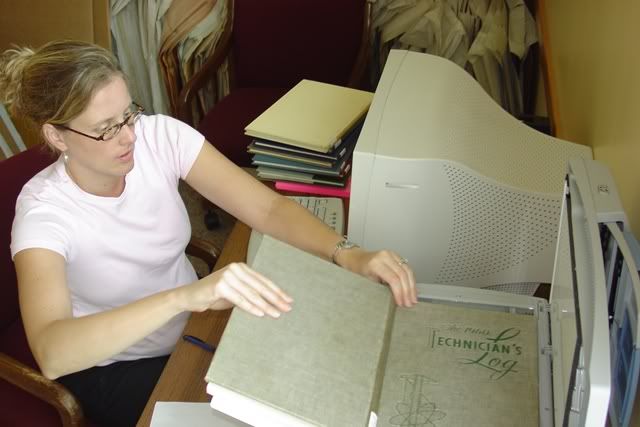 Picture of a researcher using our guest station. For a larger image, click
here.
August has been the month of researchers in the SPSU archives. For the first time, we've had visits and requests from outside the University of Georgia system. Above, Diana Werling from
The Jaeger Company
uses the visitor station in special collections. We've also had requests from the
National Library of Medicine.
Both requests were for scanned copies of materials; increasingly, it seems that users wish to receive their information as a digital file, rather than in photocopy form. This benefits the archives as we can index these scanned images for our own use at a later date.
A draft of our first EAD finding aid has been submitted to the Digital Library of Georgia for proofing (you can see an unfinished rough version of it
over here
). Once we have pushed our product up to the standards endorsed by the
Research Library Group,
we'll be able to make information about our unique materials available to scholars everywhere.
In recent weeks the SPSU blog was also one of the first blogs to be added into the new
ArchivesBlogs
RSS.